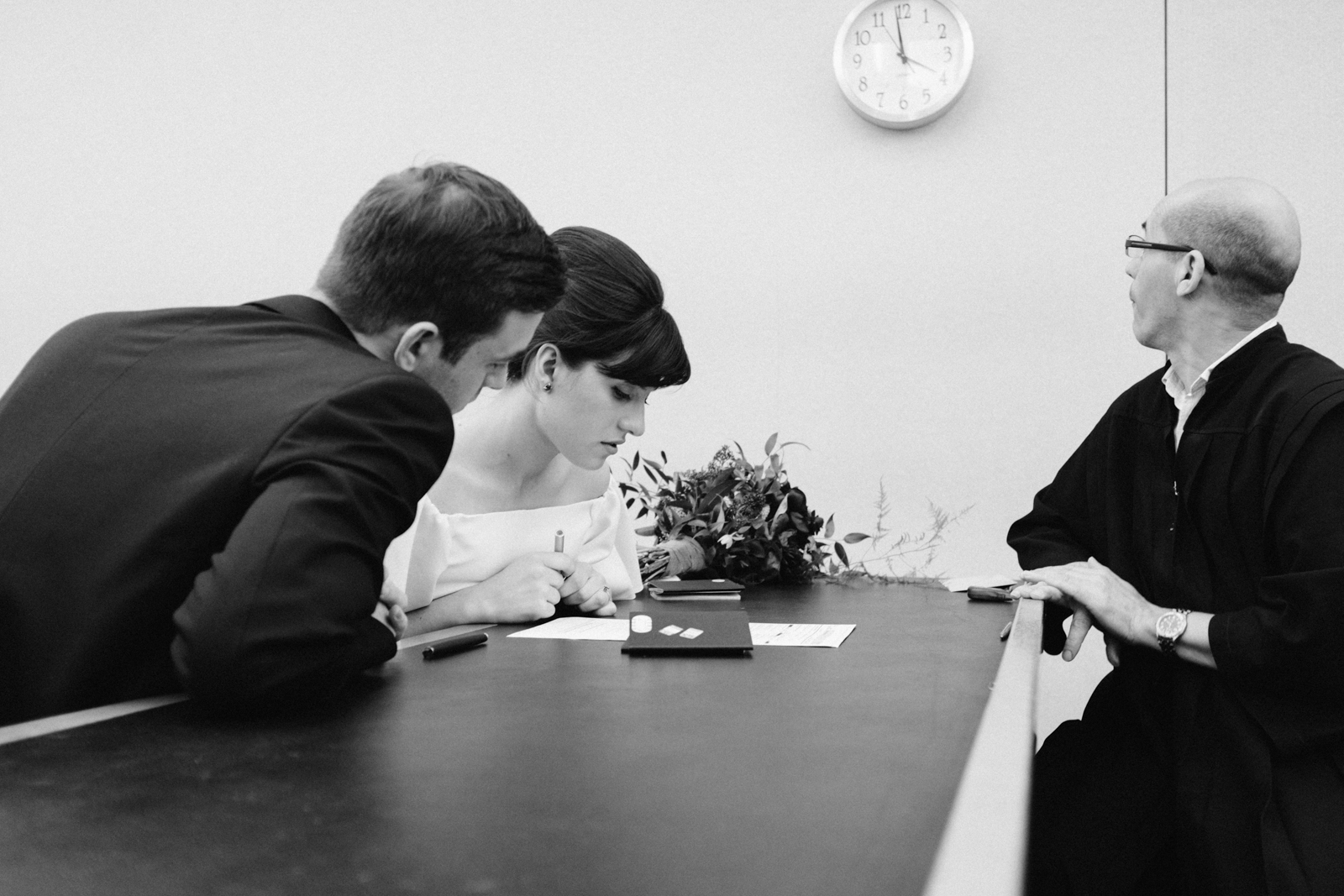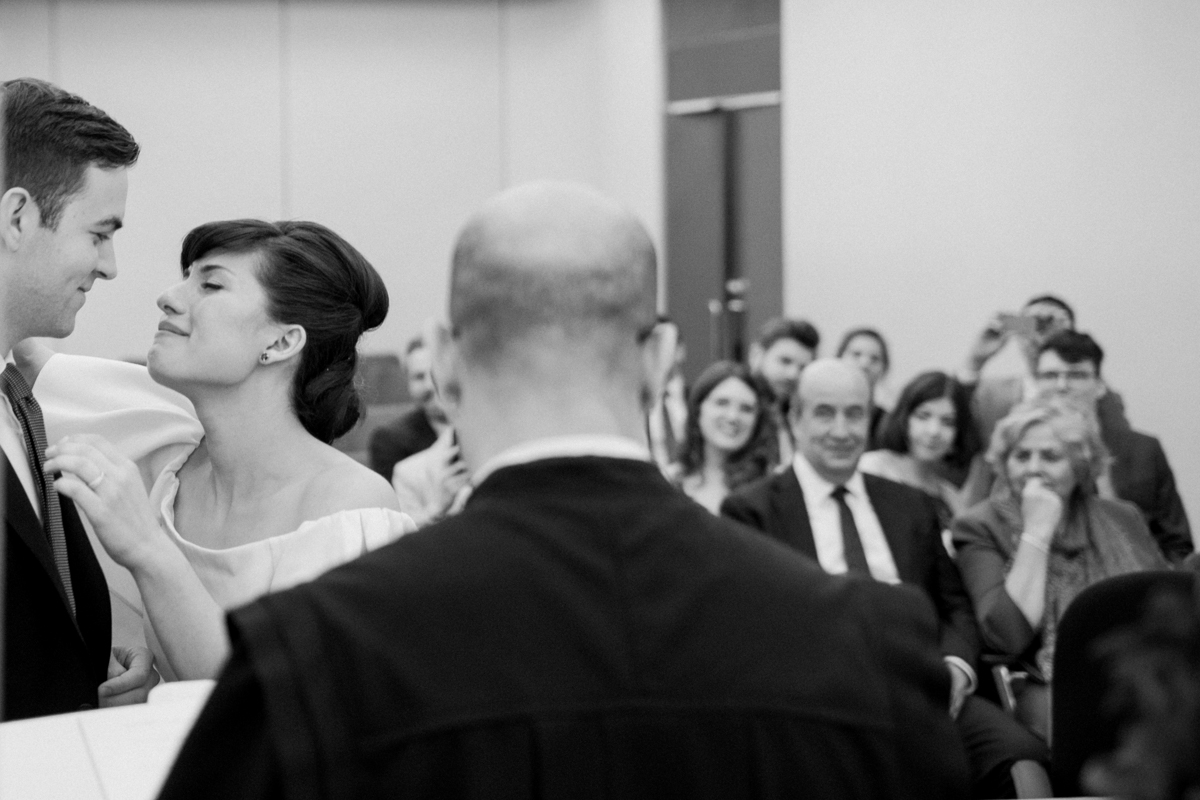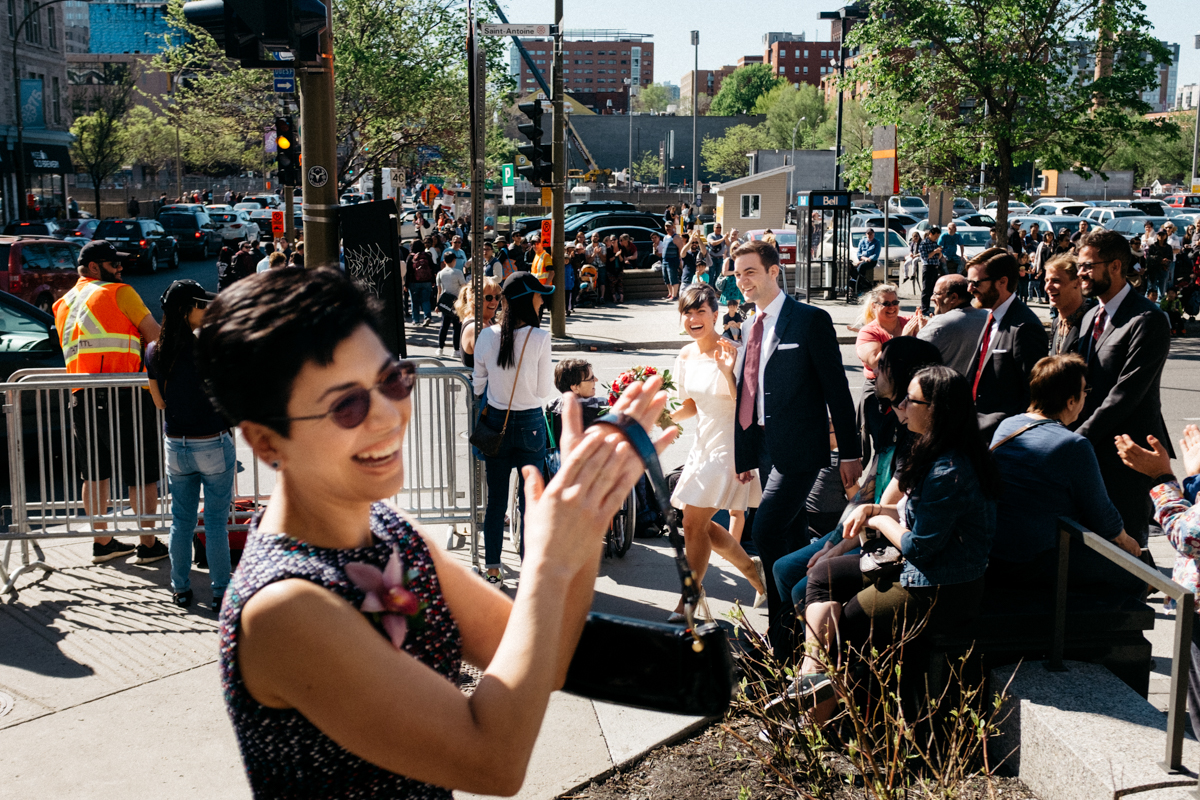 Just a few images from a really special day watching Stacy and Edd tie the knot recently. The Montreal Courthouse was the location for their wedding ceremony, which is a place I hadn't been to since my own wedding there several years earlier. Being there brought back a lot of good memories, and I was happy to know this would also be a very special place for Stacy and Edd.
After we made hilarious guest portraits and witnessed the depth of Montreal traffic delays everyone came back together for phase two of the day.
Family and friends were invited to the fantastically hip Cardinal Tea Room on St. Laurent, for dinner and a dance party. Sadly I wasn't there to catch all that, but by judging the playlist Stacy had expertly put together I knew the rest of the evening would be next level.
It was a pleasure, all the best to you both ~ Cheers Stacy & Edd.