Meet Tina and François, two super journalists, passionate about travelling, writing, producing work through their labour of love Wandering Lovers. It's safe to say these two know how to tell a story (no pressure on me right?)
They chose an amazing venue for their wedding and I'd love to get back there again asap - Le Vignoble de la Bauge. This venue is on the southern Quebec wine route, and is a fantastic venue for such a day. It's surrounded by wide sweeping, gorgeous grounds, a beautifully restored barn to house guests for the dinner and reception, and has amazing service from a to b. Like Tina and Francois, many of their guests are in the arts, working as filmmakers, producers, and all around creative people, so the beauty of this spot did not go unnoticed to them either. Aside from an epic wedding ceremony, a few of the highlights from that day for sure was the heat - it was the hottest day of the summer, a bus full of guests went missing, there was no shortage of songs and dancing, and food.. and wine.. so good. This was a day as close as one could get to perfect. These guys came to have a hell of a good time, and everyone did, myself included.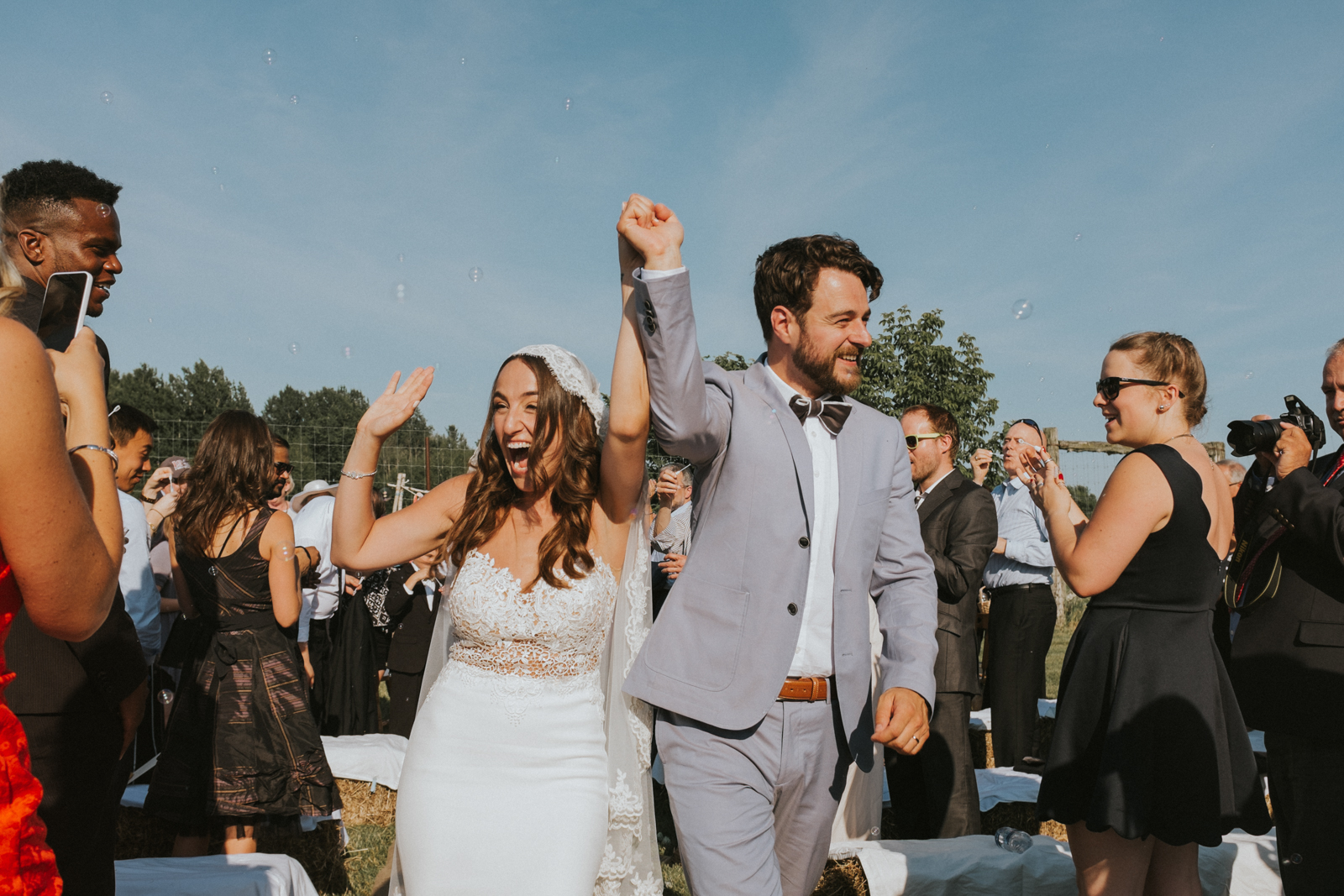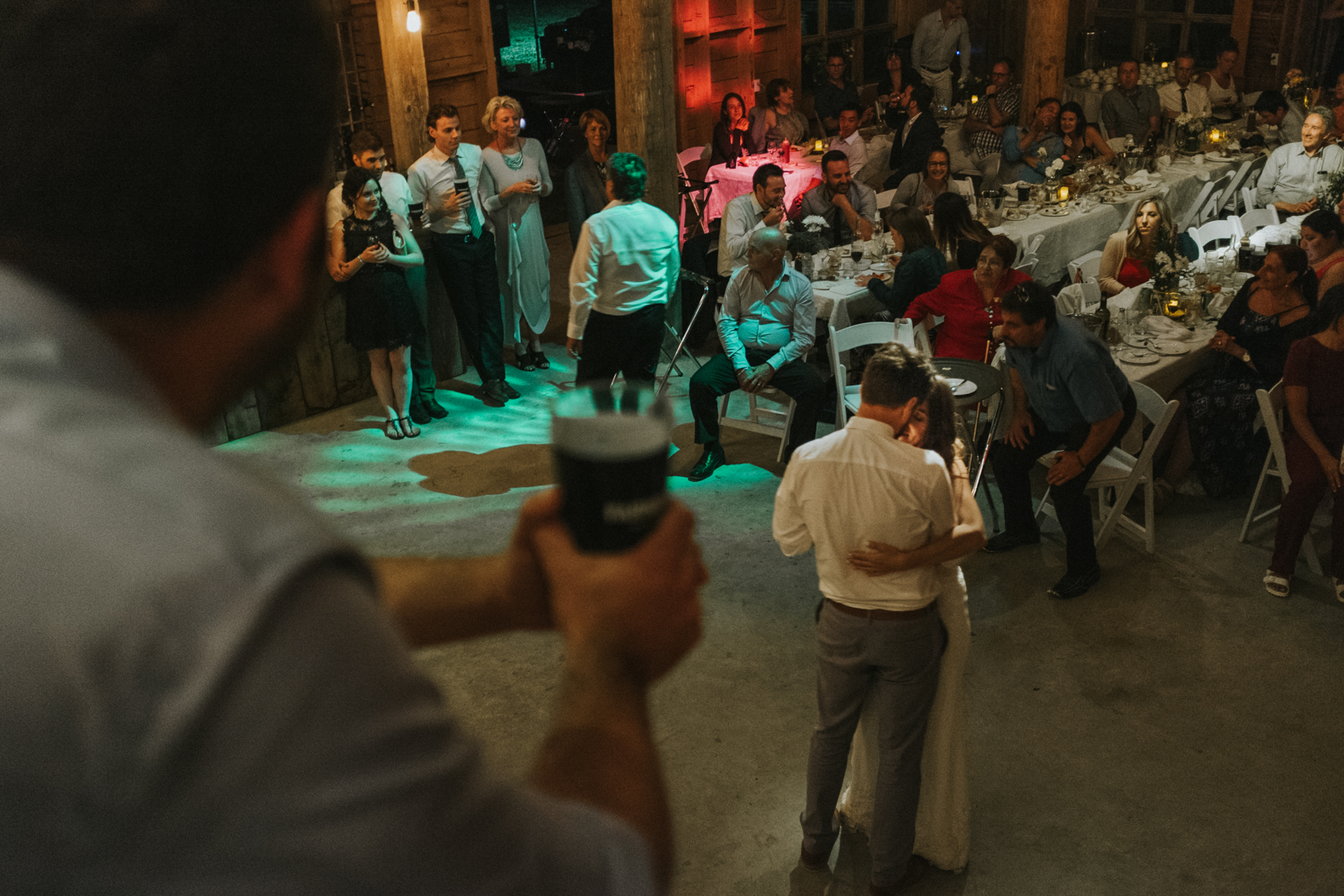 The day for Tina & Francois was very much DIY - many of their friends and family played a key role throughout each moment such as Tina's god mother leading the ceremony, amazing performance by Tina's long time best friend, and the list goes on. People were able to camp on site which I would have loved to do, and in this area - the Eastern Townships of Quebec, there is so much to see and do it's a great adventure for your out of town guests. For travel stories check out Tina and Francois' labour of love - Wandering Lovers, an amazing venue I highly recommend checking out - Vignoble La Bauge
ps. One of the biggest things my couples love looking forward to when working with me is the close and warm portraits of their closest friends and family. Taking the time to meet with and make great portraits of the people you love at your wedding is one thing I do that I know will really make a difference, especially looking back at these images years from now. In the album design process I go through with my couples very often the images my brides love most are not even images she is in, but rather an intimate and warm portrait of her grandmother I've taken while chatting with her, her best friend and her standing alone together just a few moments before the ceremony, her family having the time of their lives. Having these images are just as important if not more important to her than anything else. This is where I'm coming from as a wedding and portrait photographer.
If you are engaged and planning a wedding, get in touch with me here, and tell me what you are most looking forward to on your wedding day.